Little boxes, little boxes. Big ones too. and one stool. Here's the continuation of my "let's make room in the house" sale. Questions, email me:
————–
this first one is for sale, but not "on" sale – i.e. it's full price. The desk box I've been working on lately.
red & white oak, white pine bottom. 4 drawers inside, 2 tills, with a narrow tray area behind. Handmade "dovetail" hinges. Based on an original from Massachusetts, c. 1670-1700.
H: 11 1/" W: 24 1/4″ D: 15 3/4″
$2.000 plus shipping.
————————-
Carved box, oak and pine. SOLD
Just made this last month during a video shoot on boxes for Lie-Nielsen. Wooden hinges; interior till.
H: 7 1/4″  W: 17″ D: 11 3/4″
discounted price is $550 plus shipping.
——–
SOLD
Another recent carved and painted box – related to one below. Iron oxide (red), yellow ochre and lampblack pigments mixed in linseed oil.
H:  6 1/2″ W: 17″  D: 11″
reduced price $550 plus shipping.
———————-
Non-oak oak box. Made of Alaskan yellow cedar, during my recent trip up there.
H: 7″  W: 16 1/2″   D: 11 1/2″
$550 plus shipping
——————–
child's joined stool – SOLD
 all red oak. Linseed oil finish.
H: 16 1/2″ W: 15 1/4″ D: 9 1/2″
was $600, now $550 plus shipping
—————
Carved and painted box, based on 17th-century examples from Middlesex County Massachusetts. Hand-made, fastened with wooden pins; wooden hinge on lid. Interior compartment, or "till"; oak & pine. Bottom nailed on w handmade iron nails.
H: 6″ W: 15 1/2″ D: 10″
was $600 – now $550 plus shipping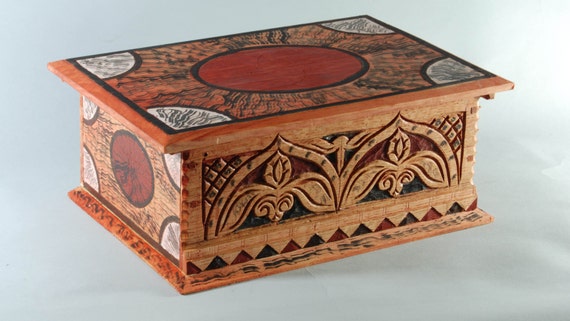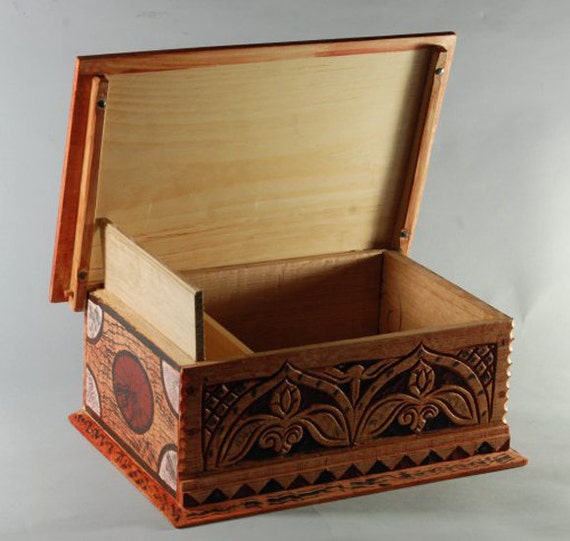 ——————–
 SOLD  –  Carved and painted white oak box. Based on 17th-century New England examples; wooden pins and wooden hinge. Handmade from a white oak log, with white pine boards for top and bottom. Bottom nailed on with handmade iron nails. Interior till. Linseed oil finish with handmade painted lid and bottom.
H: 7 1/2″ W: 23″ D: 15″
was $750, now $675 plus shipping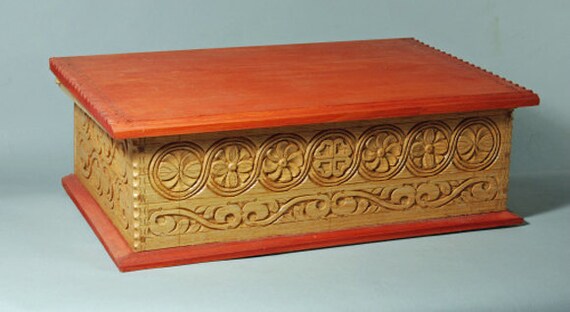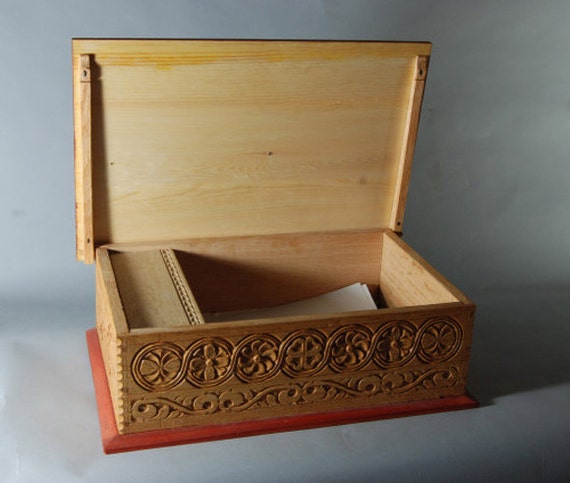 ———————-
SOLD –  This small joined chest is the one I made on the Woodwright's Shop on PBS with Roy Underhill. Red & white oak and white pine, iron hinges.
H: 20″  W: 30″  D: 17″
$1,800 plus shipping